Professional Development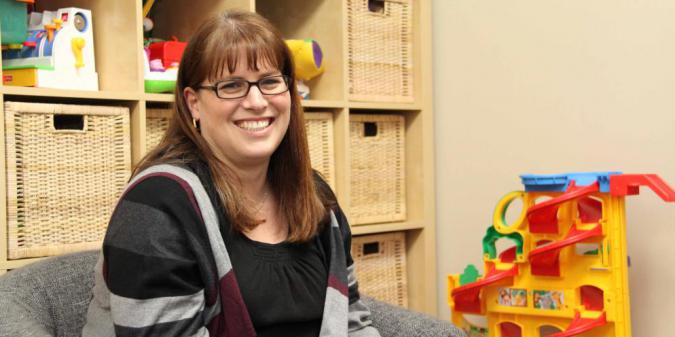 Christy Waisman, counsellor 
As a member of HSA, you've got access to special funding that can help you develop your skills and advance your career. Check this page regularly to find out about different funding, download application forms, and learn about deadlines. 
TrAINING FUNDS FOR HSA MEMBERS IN THE HEALTH SCIENCES PROFESSIONAL BARGAINING ASSOCIATION (hspba)
NEW CONTINUING FUNDING FOR HEALTH SCIENCE PROFESSIONAL DEVELOPMENT FUNDING ACHIEVED IN 2019-2022 COLLECTIVE AGREEMENT
Negotiated in the 2019-2022 collective agreement, with a $400,000 contribution to the fund in each year of the collective agreement, the professional development fund provides up to $1,000 per application to cover eligible expenses including tuition, fees, materials, and travel expenses for courses, programs, or conferences.
Applications are now being accepted for courses and programs taken or to be taken between April 1, 2020 to March 31, 2021.
Bulletin - Applications now open for professional development funding for HSA members covered by HSPBA contract
HSP Professional Develpment Fund Eligibility and Funding Guidelines 
HSP Professional Development Fund Application Form
One-time $3mn professional development fund applications now closed
In September 2018, HSA announced a $3-million Professional Development Fund made possible by a contribution from the BC Ministry of Health. The fund supports members of the health care team to undertake professional development to increase specialization, improve health care service to rural and remote areas of BC, and meet ongoing requirements for professional development.
The deadline for submitting applications was September 1, 2019.  No further applications will be accepted.  If you submitted an application by September 1, 2019 and need to contact HSA about it, please contact PDFund@hsabc.org 
TRAINING FUNDS FOR HSA'S REGISTERED PSYCHIATRIC NURSES IN THE NURSES' BARGAINING ASSOCIATION (nba)
HSA has established a $115,000 Professional Development Fund available to all registered psychiatric nurses who are members of HSA. This funding may be allocated to the cost of professional development courses and events, which can include tuition, registration fees, related travel expenses, books and materials, to a maximum of $1000 per application. 
Applications will be accepted on a rolling basis until the fund is depleted.
How to apply
To submit an application, please review the eligibility and funding guidelines, and complete the RPN Professional Development Fund Application Form found here: 
RPN Professional Development Fund Eligibility and Funding Guidelines
RPN Professional Development Fund Application Form
Completed applications, as well as fund inquries, can be sent to: rpnpd@hsabc.org. 
Please note that sucessful applicants will be required to provide receipts for all expenses.