September 6, 2019
As a result of systemic violence, thousands of Indigenous women and girls have gone missing across Canada. This violence is both historic and ongoing.
The National Inquiry into Murdered and Missing Indigenous Women and Girls called this violence "a national tragedy of epic proportion" and a "deliberate and often covert campaign of genocide against Indigenous women, girls, and 2SLGBTQQIA people." 
We acknowledge the strength and resilience of Indigenous women and girls in Canada and invite you to a Red Dress Gathering at Bear Creek Park in Surrey where we will honour those who have been murdered and gone missing.  The event takes place Sunday, Sept. 15 from 11am to 2pm. Please bring a picnic lunch and a chair. Some refreshments will be provided.
This event is being organized by The Hospital Employees' Union and Fleetwood Local. 
To read Reclaiming Power and Place: The Final Report of the National Inquiry Into Missing and Murdered Indigenous Women, click on the links below: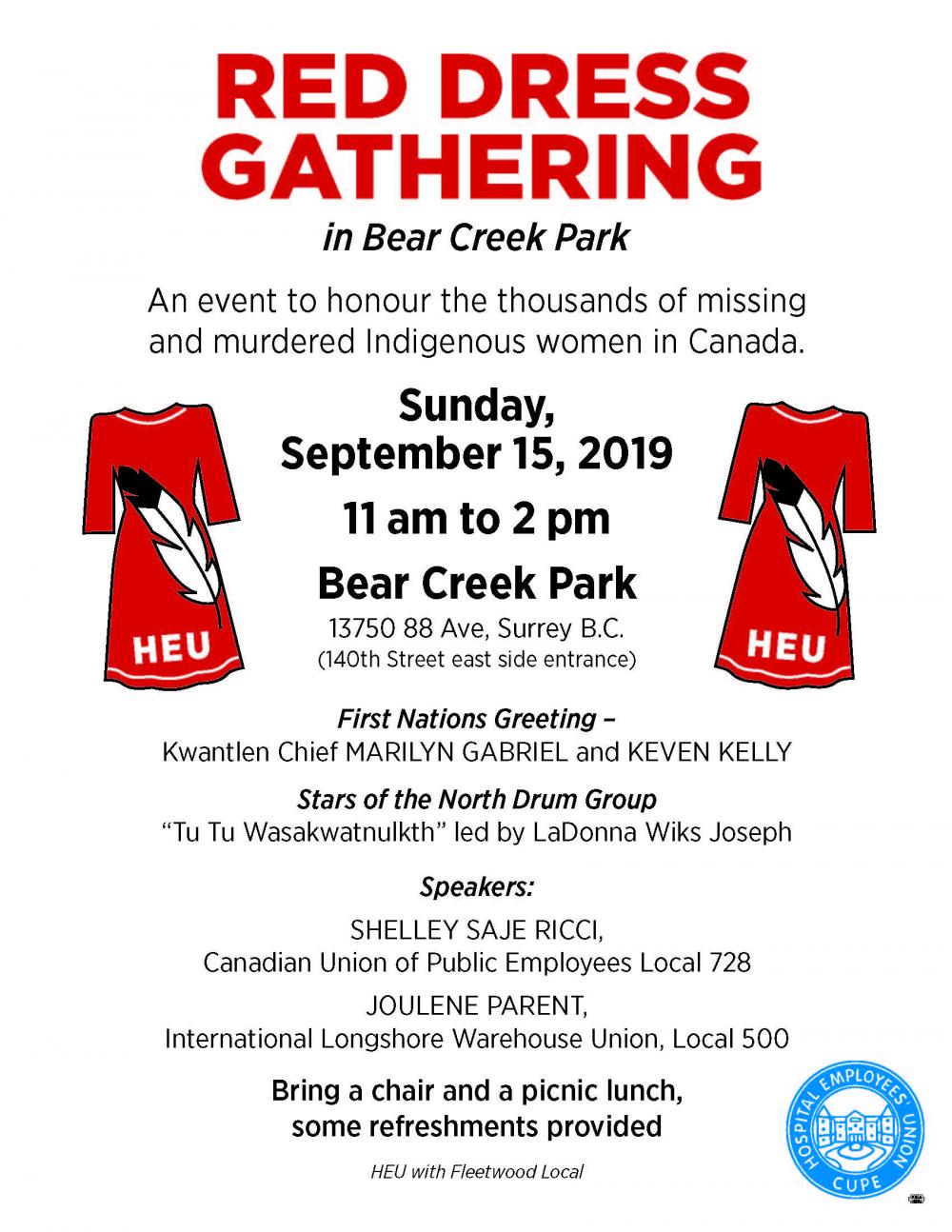 Type:
Topic: