HSA promotes professions in province-wide ad campaign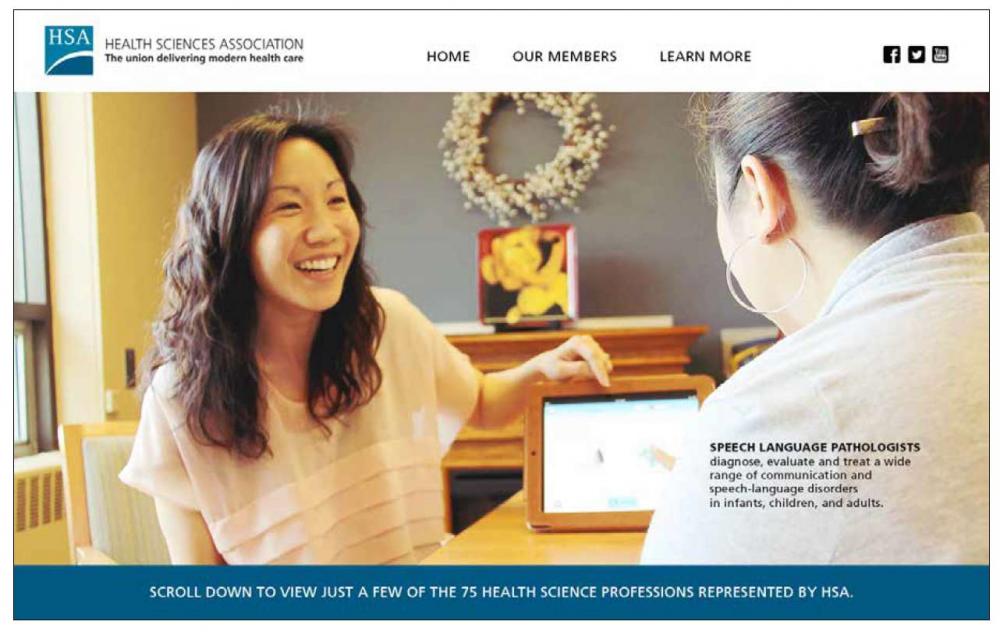 A screen shot of the web site.
On Monday, HSA launched a new series of ads designed to promote the work of our diverse professions.
The series of five ads, appearing on radio stations across the province for the next six weeks, demonstrate how our many professions connect to each other, and how we connect the public to modern health care.
You can listen to the ads here:
Next week, the campaign will step up with an on line version that will place animated banners on thousands of web sites, reaching a wide range of the public. People interested in the ads will be taken to a specially-built web site that offers more information about some of largest professions represented by HSA. You can visit the web site at www.healthcareconnected.ca.