July 24, 2020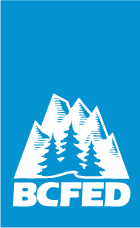 BC FEDERATION OF LABOUR NEWS RELEASE
(Unceded Squamish, Tsleil-Waututh and Musqueam territories — Vancouver, BC)  - The Workers' Compensation Board (WCB)'s decision to presume COVID-19-related claims are workplace-related is a welcome step, the BC Federation of Labour said today. 
"It's good news that the Workers' Compensation Board has moved on this," BCFED president Laird Cronk said. "We're cautiously optimistic that this will mean sick workers won't need to jump through unnecessary hoops to get the compensation they need." 
The regulatory change covers workers where the risk of COVID-19 infection is "significantly greater" than that to the public at large. Under the change, when a worker at greater risk submits a claim over a COVID-19 infection, the WCB presumes they contracted the disease because of their work unless evidence shows otherwise. 
Cronk said the BCFED will be watching carefully as the board interprets the phrase "significantly greater," and cautioned that this must not become a barrier for sick workers. 
"We expect the WCB to respect the spirit of these changes, which are meant to remove obstacles between sick workers and compensation. And we expect presumption to apply to all front-line workers, workers dealing with the public, and workers subject to the government's essential work order." 
Addressing the financial concerns raised by some employer lobbyists, Cronk said the focus must be on ensuring safe workplaces, including measures to reduce the risk of COVID-19 transmission. "This pandemic has seen a sea change in the way workers and the public view occupational health and safety." 
He said the BCFED has stressed from the beginning that worker safety must be paramount in reopening the economy. "And it's absolutely crucial for workers to know that, if the worst happens and they're infected despite those precautions, they'll be able to count on compensation without any roadblocks." 
With this change, BC becomes the first province in Canada to apply presumption to cases of COVID-19, following on the heels of Bill 23, the government's proposed changes to the Workers' Compensation Act. 
"Injured workers went two decades with no changes in their compensation benefits. And now inside of one remarkable week, we've seen COVID-19 presumption and Bill 23, which brings us closer to our goal of a workers' compensation system that's more balanced for workers," Cronk said. 
"This is thanks to some very hard work by unions across the province, a board that acted responsibly at a crucial time, and a government that's willing to listen to working people."