Region 6 Director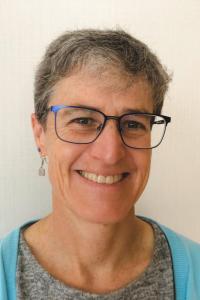 Nancy Hay is the Region 6 Director. Nancy works as a social worker at St. Paul's Hospital and as a casual at Lions Gate Hospital. With gratitude, she lives on the lands of the Squamish, Musqueam, and Tsleil-Waututh Nations.
She is passionate about supporting groups and communities of people to help them identify their needs and more towards reaching a healthier community.  She feels our union is an excellent organization that can support members to have safe and proactive communities of work. 
She has been on the executive committee for her local Member of Parliament for the past five years. She is also a nordic ski instructor and active in several outdoor pursuits, including cross country skiing, snowshoeing, hiking, and canoeing. Spending long periods of time in nature through these activities has created a deep sense of love and wonder for the environment. Nancy is committed to addressing climate crisis through a variety of non -profit initiatives and organizations working on lobbying government and industry to address their roles in our lower our greenhouse emissions.
Nancy previously served as a Member at Large and Regional Director for two terms each, and is HSA's Constituency Liaison in the Vancouver - Mount Pleasant riding.
E-mail: Region 6 Regional Director
region06[at]hsabc.org
*Email accounts are supported by HSA staff to ensure timely responses to a high volume of member inquiries. Please contact HSA if you would like to send a private message directly to a Regional Director.