Region 8 Director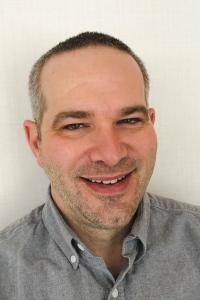 Heath McLeod is HSA's Region 8 Director. Heath works at Penticton Regional Hospital, where he is an ultrasound technologisst and Chief Steward. 
Heath has been a member of HSA since 2003 and has worked at several different sites as both an x-ray technologist and an ultrasound technologist.
Outside of health care, Heath has been the co-owner of a small business. He volunteers in his community, coaching youth hockey and serving as a Scout leader. When not working, he enjoys living in the beautiful South Okanagan with his wife and children.
E-mail: Region 8 Regional Director
region08[at]hsabc.org
*Email accounts are supported by HSA staff to ensure timely responses to a high volume of member inquiries. Please contact HSA if you would like to send a private message directly to a Regional Director.