April 29, 2019
Registration Now Open!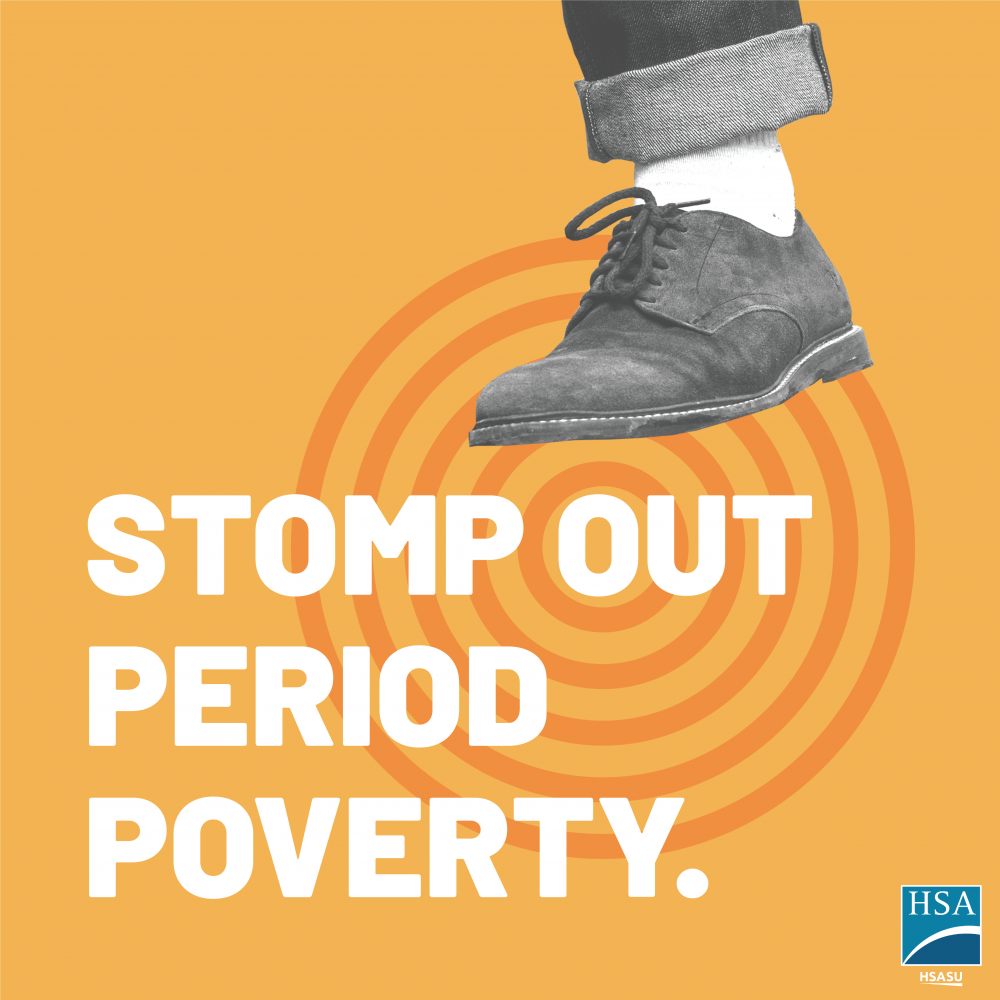 Tools and tips to Stomp Out Period Poverty 
In B.C. and around the world, the menstrual equity movement is building. Across worksites, HSA chapters are acting to make menstrual products more accessible and tackle taboos surrounding periods and period poverty. Access to menstrual products is a public health issue and a human right, and HSA is supporting members in their work to bring tampons and toilet paper to every washroom.
In this free one-hour webinar, learn about the goals of the Stomp Out Period Poverty campaign and how you and your colleagues can run a campaign at your worksite. We will introduce you to our campaign toolkit, and explore some effective organizing strategies and principles. We will look at the victories that have been won so far worldwide in the movement for menstrual equity, and draw on the experiences of other HSA chapters who have taken up the campaign. We'll share ideas about how to move forward.
Dates:
Tuesday, May 14 from 12pm-1pm
Wednesday, May 15 from 6pm-7pm
Register online here:
https://forms.gle/FqQcxuCsk9pt1T9Y7
Invite others to register! Share this link:
https://hsabc.org/news/registration-open-tools-stomp-out-period-poverty
For more information about the Stomp Out Period Poverty campaign or to get involved, email: periodpoverty@hsabc.org.
Together we can Stomp Out Period Poverty!
Type:
Topic: